You are here

Retiring as a Small Business Owner
Retiring as a Small Business Owner
Submitted by Robert Gordon & Associates, Inc on October 14th, 2020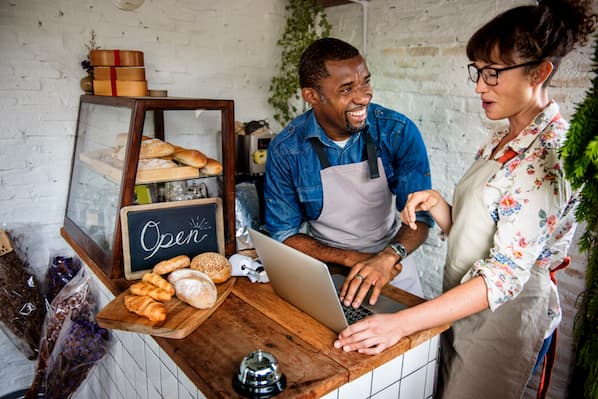 There are over 30 million small businesses in the United States. Many people start their own businesses in order to become their own boss and take control over their schedules, career goals and finances. It can be incredibly rewarding to start and own a successful small business. But one thing that many small business owners may not think about is a retirement plan.
As a business owner, you may assume that family members will take the reins in exchange for a share of future revenue. Or you may bank on selling your business when you're ready to retire. It may be unwise, however, to put all of your proverbial eggs in one basket—and you shouldn't wait until you're close to retirement age to think about your financial plans. Here are some ways to prepare early for your retirement as a small business owner.
Evaluate Your Retirement Needs
First and foremost, you should think about the income that you'll need to live comfortably during your retirement. A financial professional can help you calculate this, but there are also multiple free online tools that you can use. Getting an idea of what your living expenses may look like when you're no longer generating business-related income—or unable to have your business pick up the tab—will show you a realistic picture of what your savings goals should be.
Use your current age and your desired retirement age to estimate what percentage of your income you may need to save now in order to have a comfortable retirement later. Many small business owners invest funds back into their business to promote growth, but you should consider saving at least a small percentage of your revenue as a backup plan. Having a solid retirement nest egg in place means you'll be financially secure in case of an unplanned early retirement or health issue.
Open a Diversified Retirement Savings Plan
Paying into a 401(k) or IRA as a small business owner can benefit you financially now and in the future. Saving money in a retirement account allows you to lower your tax bill according to how much you contribute. Those funds can grow tax-deferred until you start to make withdrawals during your retirement.
There are a few different options for retirement plans for small business owners. If you're the sole employee of your business, you can choose a SEP-IRA or Solo 401(k), both of which offer tax-deductible savings. For small businesses with less than 100 employees, a SIMPLE IRA or 401(k) allows you and your employees to make pre-tax contributions to your plans.
When thinking about investments, you should focus on your long term plan. While you may need to supplement retirement income soon after retirement, you will probably need the majority of your nest egg to continue to grow to support your whole retirement. Work with a Certified Financial Planner ™ Professional to determine how your investment allocation should change leading up to, and through, your retirement.
Increase the Value of Your Business
While saving up for retirement is the safest option for a small business owner, you may also want to make sure that your business is viable even if you leave. If your business can't run without you, it's unlikely that it will have a very high value if you decide to sell and it may be hard to keep afloat if you pass it down to a family member. Instead of spending all of your time working within your business, you should focus time working on your business to make sure that it can run smoothly without you. If your business model doesn't allow the business to run without you, there's even more reason to make sure you have a solid retirement plan in place.
Talk to a Financial Professional
Consult with a Certified Financial Planner™ Professional about your personal expenses and retirement plans. They can help you figure out how much you should save for retirement, which retirement plans and investments will work best for you and how to protect yourself financially through the sale or transfer of your company to a family member or third party.
The CFP® Professionals at RGA work with small business owners and employees all the time. Call us TODAY to confirm you are on the right path to financial success!