You are here

Paying Down Debt Before Retirement: Why It's Important
Paying Down Debt Before Retirement: Why It's Important
Submitted by Robert Gordon & Associates, Inc on April 17th, 2023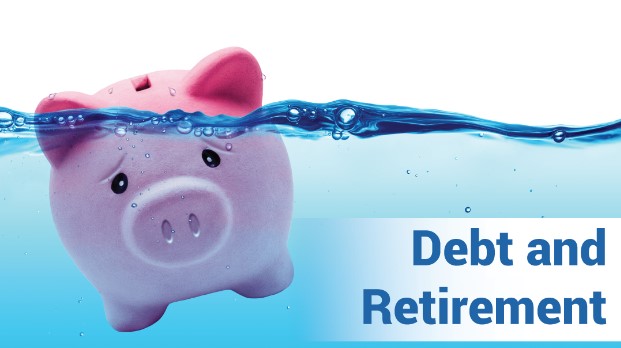 As you approach retirement age, it's essential to start thinking about your financial security. One critical factor that can impact your retirement is debt. It's crucial to prioritize paying down debt before you retire to ensure a comfortable and stress-free retirement.
Here are some reasons why paying down debt before retirement is important:
Reduce Financial Burden: Carrying debt into retirement can be stressful and add to your financial burden. It can eat into your retirement income, leaving you with less money to enjoy your retirement. Paying off your debt before retirement can help alleviate this burden.
Secure Your Retirement Income: Debt payments can take a significant chunk of your income, leaving less money for retirement savings. By paying off debt, you can increase your retirement savings, ensuring you have enough income to cover your expenses during retirement.
Avoid High-Interest Payments: High-interest debt such as credit cards and personal loans can cost you a lot in interest payments. By paying off these debts, you can save a considerable amount of money in interest payments, leaving you with more money for your retirement.
Peace of Mind: Entering retirement with debt can be stressful, and it's essential to have peace of mind during your golden years. By paying off your debt, you can enjoy your retirement without the worry of financial obligations.
In conclusion, managing debt and planning for retirement go hand in hand. Paying off your debt before retirement is often seen as crucial to ensure a comfortable and stress-free retirement. By reducing your financial burden, securing your retirement income, avoiding high-interest payments, and having peace of mind, you can enjoy your retirement to the fullest. Remember, the key is to start early and prioritize debt repayment.
Do you have questions about how to prepare yourself for an enjoyable retirement? Contact a CFP® Professional TODAY, and let's see how we can help.