You are here

Student Loan Borrowers May Get Relief Amid Covid-19 - What To Know
Student Loan Borrowers May Get Relief Amid Covid-19 - What To Know
Submitted by Robert Gordon & Associates, Inc on March 30th, 2020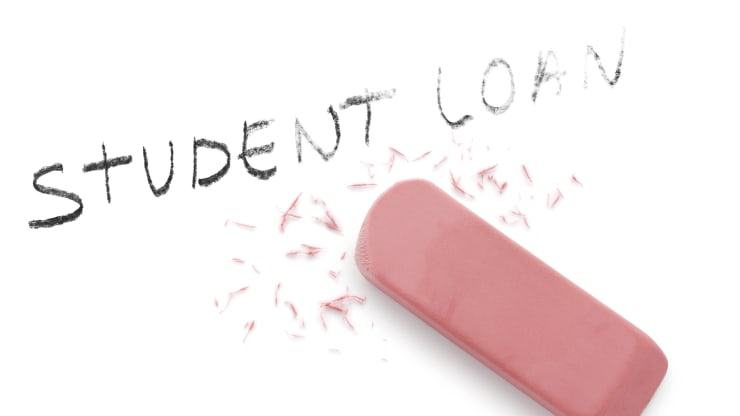 Amid the bad news piling up from COVID-19, one positive development emerged on March 13th; interest on federal student loans would be waived until further notice.
That's never happened before and is an acknowledgment by the government of how tightly this pandemic could squeeze Americans' finances. Over the last decade, the average interest rate on federal student loans has been around 5.5%, and the typical monthly student loan bill is close to $400.
As of midday on March 16th, it appeared lenders were still waiting on the government for instructions on how to roll out the unprecedented policy. (The U.S. Department of Education's federal student loans are serviced by some nine different companies.)
Borrowers are eager for answers – and soon – so they can plan accordingly. What if you're in an income-driven repayment plan? Does the interest waiver apply to all federal student loans?
CNBC spoke with student loan experts monitoring the program along with officials at the U.S. Department of Education. Here's what we know so far.
Do I have to apply for the interest waiver?
No. A spokesman for the U.S. Department of Education confirmed that the change is automatic. "Any borrower with a federally held loan will have interest waived during this period," he said.
A spokesman also said the policy should be in effect soon, and will be retroactive to Friday, March 13, when President Trump made the announcement.
Which loans qualify?
A spokesman for the department said all federally held student loans qualify, which would suggest direct loans, FFEL or Family Federal Education Loans, Perkins Loans, Parent Plus and Grad Plus loans are all eligible.
Private loans, of course, don't qualify, but you might try reaching out to your lender to ask if it's providing any accommodations during the pandemic.
If I'm financially struggling, will this really help?
Many consumer advocates say slashing student loan interest rates doesn't go far enough to help struggling borrowers. They say the president should have suspended the bills all together during the pandemic.
Still, the policy makes it more affordable to pause your payments.
The waiver means you could now ask your servicer to put your loans on hold through a so-called deferment or forbearance without watching your debt mushroom under interest.
Forbearance, which is usually a mixed blessing due to the accrued and capitalized interest, is now, well, just a blessing.
Should everyone put their loans on pause then?
Probably not.
You shouldn't stop paying your student loans unless the pandemic has hampered your ability to do so. That's because your payments could now go more toward your debt's principal, meaning you'll be lowering the amount you owe in the long run.
What if I'm in an income-driven repayment plan?
Under these plans, student loan borrowers' monthly bills are capped at a portion of their income, and some payments wind up being as little as $0 for a period of time. The government forgives any remaining debt after 20 years to 25 years.
These plans could be a lifeline for borrowers struggling amid COVID-19. If your income has dried up as of late, you should let your lender know so it can recalculate your monthly obligation.
These plans can be preferable to a forbearance or deferment since they lead to debt forgiveness, and because the financial relief will last beyond the fallout of COVID-19.
What if I'm pursuing public service loan forgiveness?
The public service loan forgiveness program was signed into law by President George W. Bush in 2007 and allows certain not-for-profit and government employees to have their federal student loans canceled after 10 years.
By the end, you need to have made 120 qualifying, on-time payments in an income-driven repayment plan or the standard repayment plan. That means if you lose your job over COVID-19, it would be to your benefit to seek a new public service job. Or, if you still have your current job, it'll behoove you to keep up your payments if you want to limit your repayment timeline to those 10 years.
Payments count toward public service loan forgiveness only while the borrower is employed full-time in a qualifying public service job.
That said, if you need to put your loans on hold through a deferment or forbearance, at least your debt won't swell in the meantime.