You are here

Retirement Planning: Know Your Goals
Retirement Planning: Know Your Goals
Submitted by Robert Gordon & Associates, Inc on October 5th, 2018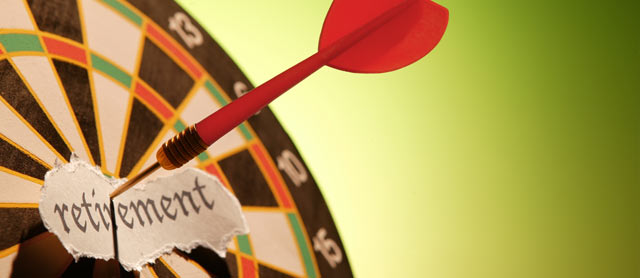 Part of determining an appropriate investment strategy is identifying what you want your money to do for you.
Setting Retirement Goals
Retirement can be an exciting and rewarding time of life, but it can also pose a number of challenges to your investment planning. As you plan for retirement, you may consider a number of different goals—traveling the world, helping raise grandchildren, the challenge of learning something new or simply maintaining your current lifestyle. Whatever your personal retirement goals, you will likely need your investments to provide income to meet your personal and financial needs.
Your Personal Objectives
How much income is enough for retirement? That depends on your personal situation, but overall the earlier you start to plan, the more time you have to build up your nest egg to protect yourself from retirement costs and any unanticipated expenses after you retire. It is never too early to begin thinking about your retirement goals and what you need to do to reach them. Retirement planning requires assessing both short-term and long-term needs and determining what steps you need to take to help ensure your investments can provide for both.
Consider the following when thinking about your personal retirement goals.
Do you want to maintain your current lifestyle during retirement?
Do you want to move after you retire, and if so, how will that impact your cost of living?
Do you plan to travel?
Do you plan to spend all your money or pass on an inheritance to children or other heirs?
Do you want to leave a legacy or endowment, or support philanthropic causes?
When determining your personal retirement goals, it may help to know some common investor goals for retirement planning. Here are some of the most common investor goals we've seen:
Avoid running out of money: This is a common fear among investors. You don't want to find yourself having to turn to your children for cash or go back to work during retirement.
Maintain or improve your lifestyle: You have worked hard to enjoy your retirement years. You may want to maintain or even improve your lifestyle during retirement. This means you will need to maintain or grow your purchasing power over time.
Increase wealth: If you are fortunate enough to enjoy the lifestyle you want without running out of money, your goal may be to grow your wealth over the longer term for legacy—children, grandchildren or charity.
Spend everything: Some people want to spend all their money before they die. However, this choice could be risky since no one knows how long retirement will last.
To achieve your personal goals, you have to assess how long you might need your money to last, how much cash flows you plan to take and how your investment strategy can benefit your specific situation.
Approaching and finding answers to the important questions that you will face can be daunting. If you fall in the majority of individuals who want to put effort into improving their financial future but just don't know where to start,